About Plantopia Ltd
Chris and Kim Haley Plantopia Founders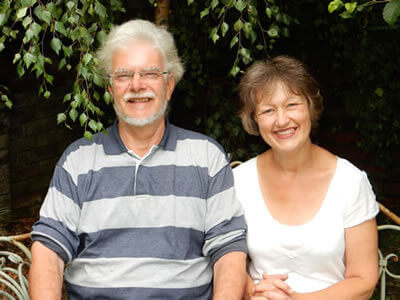 Plantopia is a family company, founded by Chris Haley, a third generation nurseryman.
Combining his knowledge of horticulture and engineering he has designed a range of innovative products for the horticultural industry which are dedicated to improving plant growth quality and increasing efficiency for the professional grower.
Our latest product has taken a quantum leap…. from hanging baskets to our new "All Climate" Commercial Greenhouse.